We live on a beautiful ranch in EASTCENTRAL Oklahoma. We have had Chihuahuas for the last 20 years, and   started raising and showing Chihuahuas in 2006.    

We breed for quality, not quantity.  All of our litters are planned with great care for the purpose of hopefully giving us a new Chihuahua to take into the show ring, and to improve the Chihuahua breed with each successive litter. 

Our main goal is to raise healthy, happy, show quality puppies.  They are raised in our home, under foot with round the clock attention.  Our focus is for our puppies to be socialized to people and other dogs.  

On occasion we have puppies, older puppies and adults available to loving show and companion homes.  These Chi's are carefully placed to make sure they have plenty of love and attention.  All our pet puppies must be spayed or neutered and are sold with "Limited AKC Registration". We "DO NOT" sell to brokers, pet stores or people who make the dog into a "Commodity", (puppy mills).  We "DO NOT" sell to Merle breeders and "WE DO" check AKC records, websites, etc. to confirm.  We provide our dogs with a loving home environment and we feel it is our responsibility to place our dogs into this kind of environment. 

Thank You for visiting our site,  God Bless 

OKEMA SHOW CHIHUAHUAS

buieschis@yahoo.com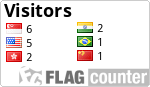 LAST UPDATED DEC. 19, 2014.  

               WELCOME TO: 

      OKEMA SHOW CHIHUAHUAS

  ALL ARE AKC REGISTERED 

HOPE YOU ENJOY YOUR VISIT

IF YOU CAN'T 

E-MAIL

SEND

SMOKE SIGNALS!!!

GCH. CH. OKEMA NDN INTIMATE LOVEY

SIRED BY CH. OUACHITAH INTIMATE AFFAIR 

GRAND SIRE GCH. OUACHITAH TOUCH THE GOLD

PROUD MEMBERS OF: THE CHIHUAHUA CLUB OF OKLAHOMA

 IntCH. GCH. CH. OKEMA NDN WHITE BUFFALO {aka SNOWY}